Improve Conversion using Voice Communication
Integrate Voice to your backend system using our easy to use API. With our text to voice feature, combined with global connectivity, reach your customers in any part of the world.Detailed reporting of the calls made, total seconds, and response from the customer can be shared back to your system in real time.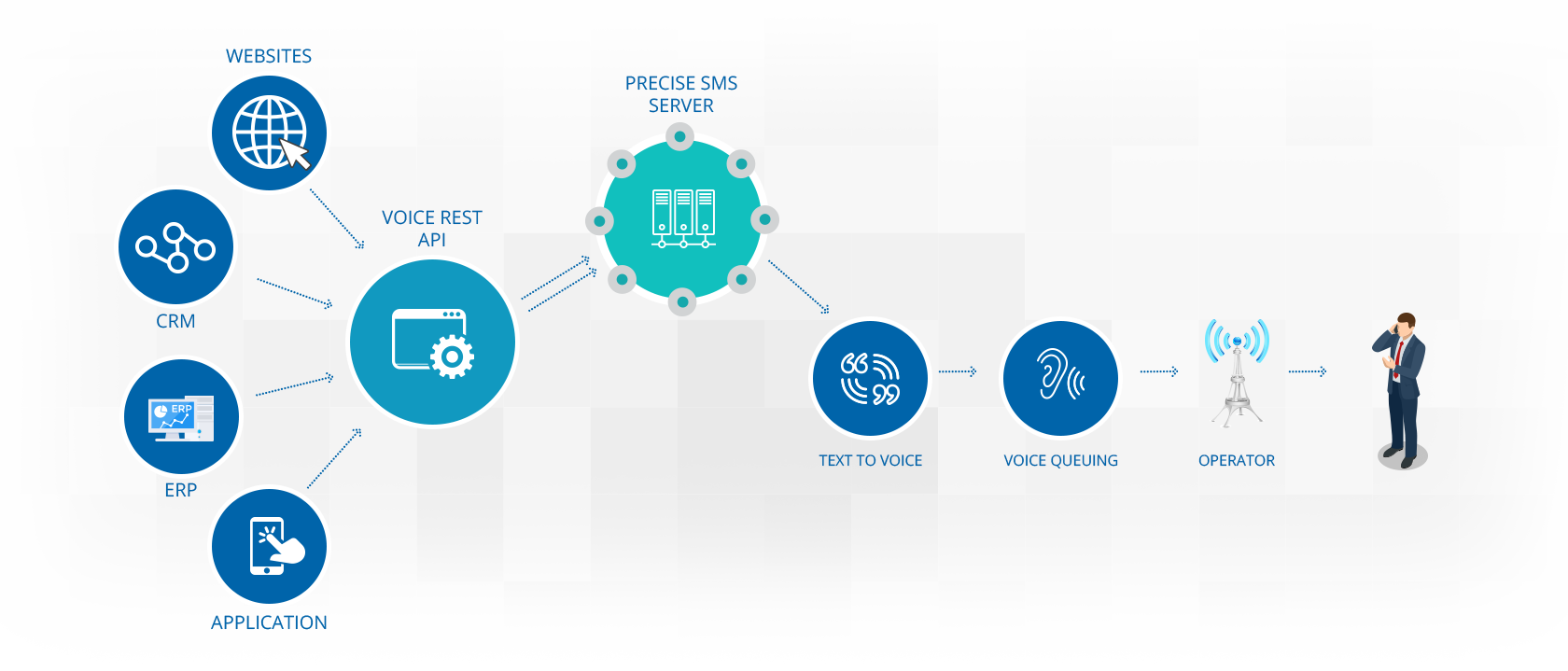 Worldwide Coverage
---
Send voice to any part of the world
2FA
---
Utilize for Two factor Authentication for better security.
Failover for SMS
---
Use as failover for OTP SMS
Customized Caller ID
---
Customize the caller number to reflect your business number *
Second based Billing
---
Second based billing only if the customer picks up the call
SOS
---
Use for emergency alerts and notifications
Call to Land Lines
---
Send voice communications to land line numbers too.