Looking to integrate SMS to your Website or Software? Download our API Specifications & implement SMS feature in no time!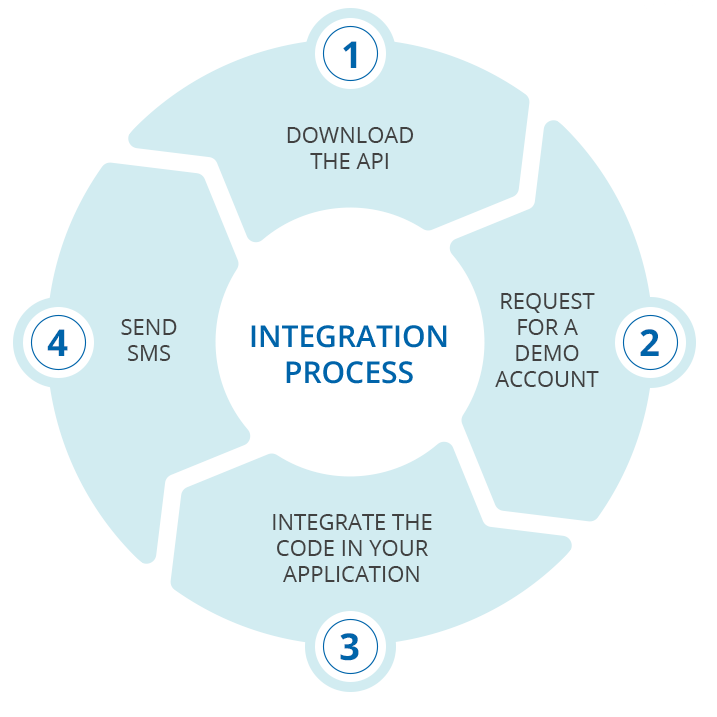 ---
Integrate SMS API
---
to your business
Irrespective of the programming language and platform, use our REST based API to integrate SMS solutions to your applications or website in no time. One account and integration for multiple countries and various
SMS solutions
. Sample source codes are provided here that will help SMS integration in website, mobile application or ERP/CRM software easier.
---
SMS API Inegration
---
to any applications
SMS API integration is available in REST and SOAP methods and can be used from any programming language and platform.
SMS gateway integration
in PHP, .NET or JAVA is made easy with our sample codes and documentations. Should you require further support, our team is an email away. Using the API we made SMS integration to a website, E-commerce, mobile application or other CRM/ERP systems simple and easy. All you need is a basic programming language! Avoid connecting to many SMS API providers if you need to reach multiple countries by using one single platform with one single API integration.
---
real time
---
delivery report
Receive real time Delivery Report back to your system using our call back API feature. The moment the reports are received from the operator, the same will be pushed back to your system through an API integration. Report will contain the status of the delivery, error codes if undelivered and whether the number was in DND.